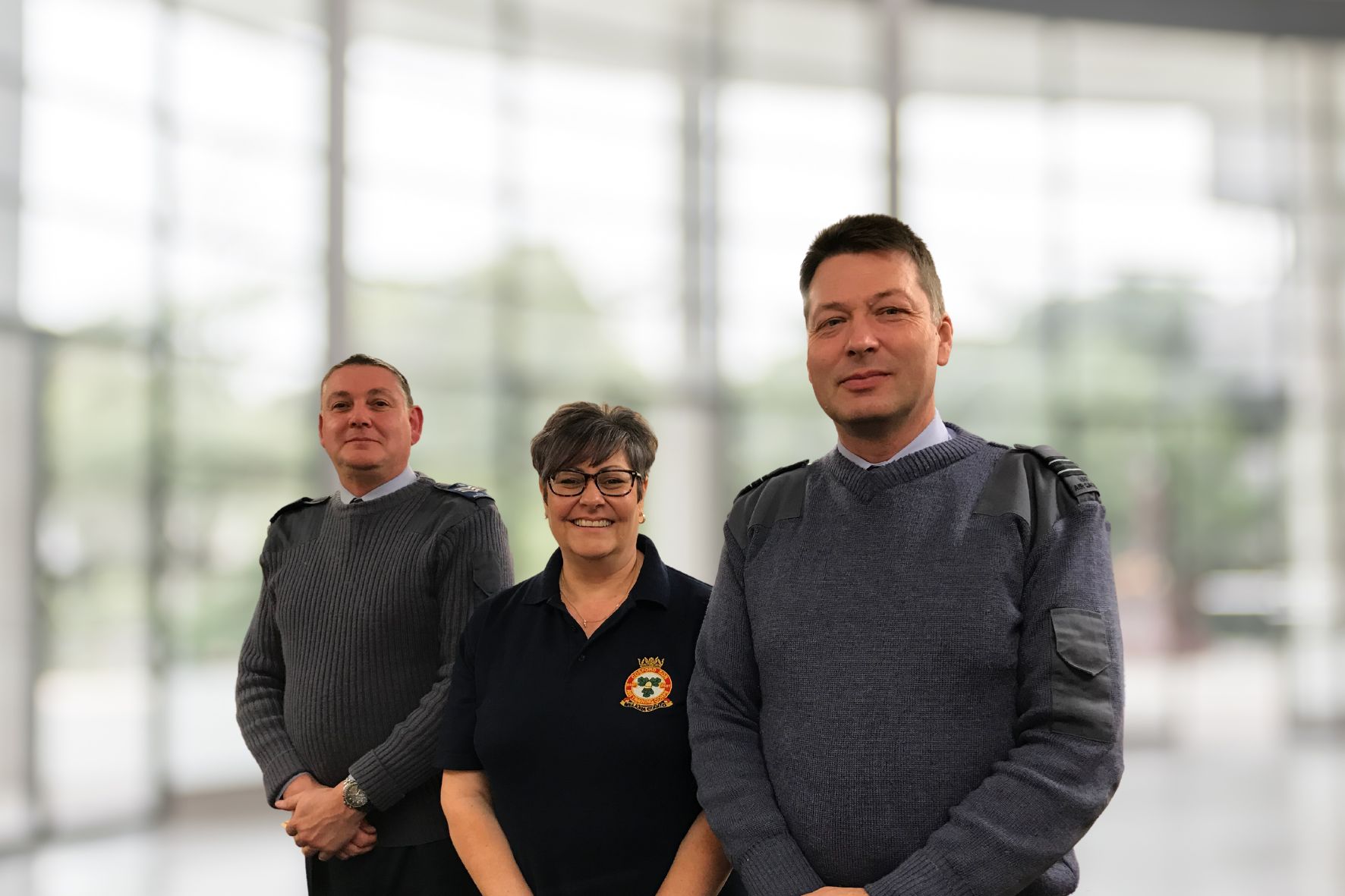 Volunteer with us to support our cadets and allow us to offer a wide range of activities and opportunities. There are lots of ways you can join us and make a difference.
Benefits of being a volunteer
Being a volunteer is rewarding and has a lot of different benefits.
learn skills in a range of areas
develop leadership qualities
personal development
gain qualifications in areas like mountain leadership, first aid and NVQs
Whatever you decide to focus on, all volunteers gain a huge sense of achievement from helping young people realise their potential.
Volunteer roles
There are plenty of ways our volunteers help and support our cadets, from admin and finances, activities, emotional support, health and well-being.
Civilian Instructor
If you can spend time with us, we can offer lots of opportunities to help our cadets and gain your own skills and experiences too.
We meet twice a week and we're always looking for volunteers who are willing to try their hand at anything. You could find yourself teaching skills, running activities, or providing encouragement and moral support. If you have specialist skills, we can use them. If you want to learn new skills like rock climbing or gliding, we can train you.
Chaplain
We encourage chaplains to be from any religious denomination. Our cadets represent diverse backgrounds and we welcome everyone who wants to be involved.
Our chaplain volunteers must attend a minimum of one parade night a month and help to run activities. There are other ways you could get involved too, including supporting events and occasions with religious meaning, helping induct new cadets and offering emotional support, pastoral care and moral guidance to our young people.
Trustee
Our Civilian Welfare Committee is formed of trustees who help with the running of the squadron. Trustees can be parents, guardians or friends. Its role is to assist the squadron's Commanding Officer, raise funds and ensure the squadron maintains direction.
Our trustees meet every three months under the direction of a Chairperson, Secretary and Treasurer.
To be a volunteer you need to
Be aged 20 years or more (the minimum age to be a trustee is 18 years. Uniformed officers serve up to age 65)
have lived in the UK for a minimum of 3 years
commit to a certain number of hours
understand young people and their needs
be patient, responsible and kind
have a good level of fitness, but by no means be an athlete
We know our volunteers may have families, jobs and hobbies, so we can be flexible and work around other areas of your lives. All we expect in return is clear communication, good organisation and commitment to your squadron.
You do not need
a military background or experience
experience of working with young people
relevant skills like flying or gliding
If you choose to progress into a uniformed role, we provide uniforms and all the training you'll require and there are opportunities to move up through the ranks as an officer or senior non-commissioned officer (SNCO). You'll be guided through the process of interviews at Wing HQs and Regional HQs.
While our volunteers don't get paid, if you progress to be an officer or non-commissioned officer you can claim for up to 28 days' volunteer allowance.
Join us as a volunteer
A typical joining process will be:
Submit online application
Visit the squadron
Except for trustees, you'll have an informal interview (usually when you make the first visit)
Get access to the RAF Air Cadets online system to complete the final forms
Have a DBS check
For Civilian Instructors, after your DBS is successful, you'll be able to attend the squadron and help with activities on a 6-month probation. During this time you'll complete our mandatory Adult Volunteer Induction Course. After your 6 months, you can then attend external activities too.
The time from initial enquiry through to starting as a volunteer can vary depending on the availability of current volunteers, but on average it takes around three months. This is due to the enquiries that need to be made, including a DBS, as part of our safeguarding checks.