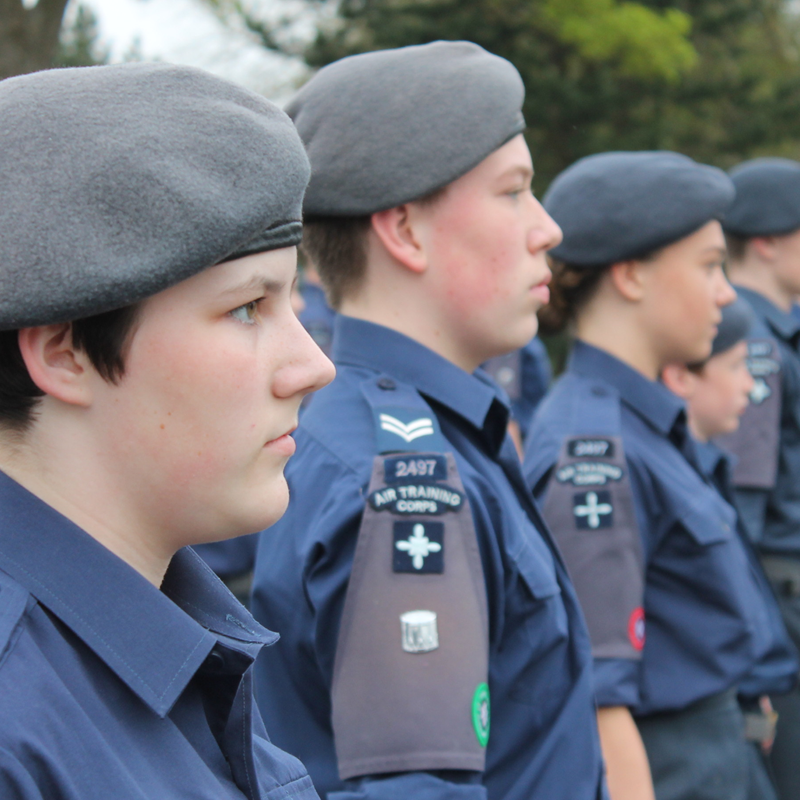 Join as an adult volunteer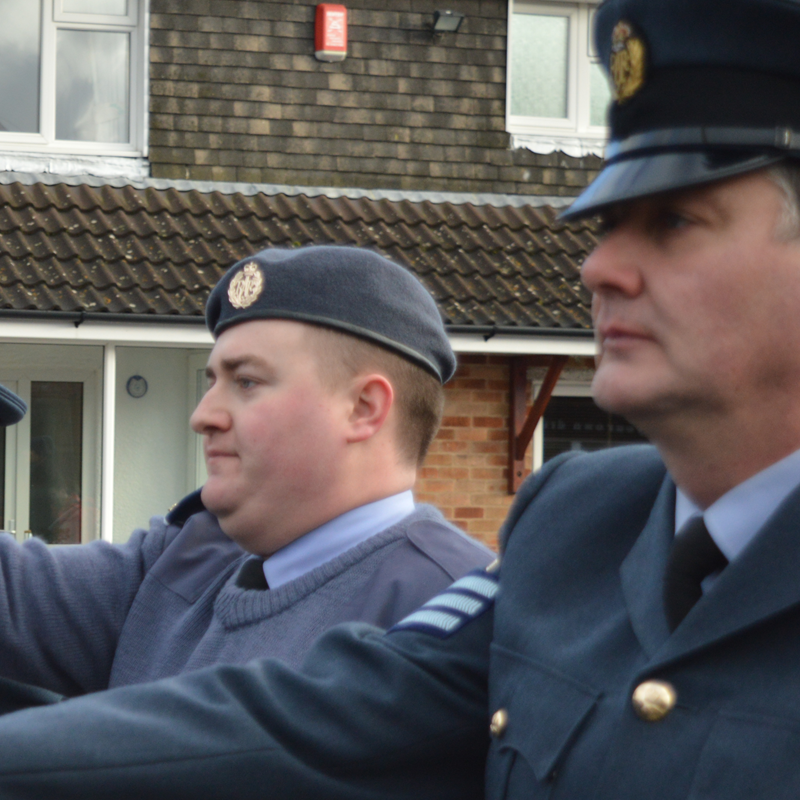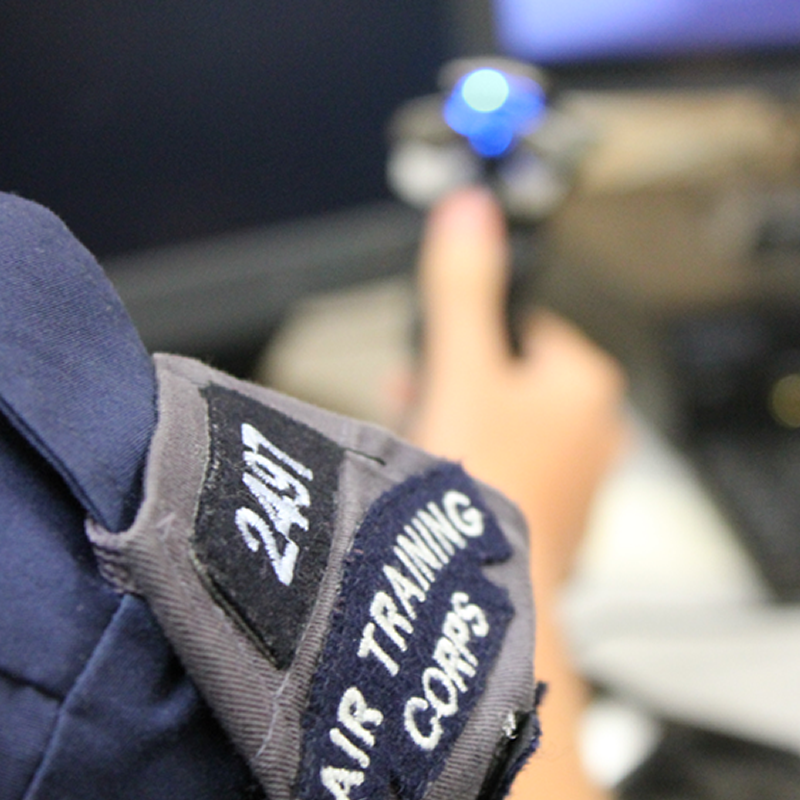 So, are you ready to take the first step towards all the opportunities and benefits that the air cadets can offer you?
It's important to know that we're not a recruiting organisation for the Services (but it's great if you decide you want to join later on). We're not interested in anything but you and your potential and will help you get the most from your experience as a cadet.
Worried about fitting in? Equality is a central part of the Air Cadets' ethic. The cadet experience is open to everyone, so whatever your nationality, background or ability if you're between 12 (and in year 8 at school) and 17 years old you can join us.
The maximum age for entry is 17 years old, therefore you can request to join us anytime between your 12th and 17th birthday. If you are above that age group and still want to enjoy all of our activities and more, you could join as a volunteer.
What's in it for you?
Aside from flying, sports, target shooting, adventure training and great fun? You'll soon find that being an air cadet is its own reward - you constantly see the benefits of your own efforts, building on your achievements and earning BTECs and DofE Awards. You'll be expected to take part in as many of the activities we run as possible, but with what's on offer you won't need much persuading!
We have high standards to maintain as we are a 'military' youth organisation and you'll naturally take pride in your uniform (we supply that) and appearance. You'll be well mannered and self-disciplined. You'll be joining an organisation of which you'll be very proud.
Join us!
The squadron holds two open evenings throughout the year, one in February and one in September. The session provides the opportunity for young people and their parents/guardians to visit us virtually or face-to-face to see if the RAF Air Cadets is for them
During the open evening, both parents/guardians and young people are invited to attend the squadron allowing you to see our facilities, witness cadets on a typical parade night and ask any questions. The evening lasts approximately 1 hour 30 minutes and involves a presentation from a member of staff and a tour of the squadron building. This may be delivered virtually if we are unable to welcome all of those interested in to the building.
Young people must be between 12 (and in year 8) and 17 years old,  they are expected to attend the squadron parades twice a week (Wednesdays and Fridays) between 6.45pm and 9.30pm.
If you are interested in attending our next open evening, please complete the form below and we will be in touch.
Sign up to our next open evening
Join as an adult volunteer
Over 20? Seeking a new challenge? Would you like to develop skills, leadership qualities and gain qualifications too?
At 2497 (Cosford) Squadron, we constantly assess our past achievements, implement changes to meet the challenges of today and make plans for the future. And a huge part of that planning is you. As the backbone of our organisation, we're always on the look out for high-calibre individuals to become volunteers, helping to run the activities that play such an important role in the lives of our young members.
All kinds of people make up our volunteer staff, coming from a range of backgrounds and interests. Obviously, if you have direct experience of working with young people, or any relevant skills such as flying or gliding, you would be particularly welcome. These aren't essential though, as we will train and support you at every stage.
That said, you'll have some personal qualities that are essential, such as patience, maturity and responsibility along with an understanding of young people and their needs. You needn't be an athlete, but a good level of physical fitness also helps to ensure you can keep up with the cadets!
Join as a Civilian Instructor
The most common volunteer designation in Air Cadets is Civilian Instructor - it's a varied role allowing you to use your skills where they best fit. You can give as much or little time as you can, and you don't need any formal qualifications - just enthusiasm that's infectious. Many cadets go straight into volunteer roles when they leave at 20 years old - often they feel that they can 'give back' their great experiences to a new generation of young people.
Are you Officer or Senior Non-Commissioned Officer material?
We rely on our volunteers to help us operate as effectively as possible. Being well organised is an obvious must, ideally with good managerial and administrative skills, and an ability to listen to problems and deal with them tactfully and appropriately.
Really show your skills in these areas and you could end up taking on more responsibility and moving up through the ranks as an officer or senior non-commissioned officer (SNCO). Of course, first you have to join as a Civilian Instructor and then have selection interviews at Wing HQs and Regional HQs but we guide you through that… if you have the potential then we'll spot it!
Do you have roughly 8 hours to spare per year?
As well as the obvious military element, there is also an allied civilian structure that effectively acts as the backbone of the RAF Air Cadets. Civilian Welfare Committees determine the running of the Air Training Corps from squadron level through to representation on the Air Defence Council. Each squadron has one, comprised of parents, guardians, and friends, its role being to assist the squadron's Commanding Officer, raise funds and ensure the squadron maintains direction.
As you can imagine, fundraising is a very important aspect as it supports many of our activities. Most camps and other adventurous pursuits are financed through this fundraising and it's these efforts that help keep the cost of air cadet membership incredibly low.
Many parents, guardians, and friends get a great deal of enjoyment and fun out of assisting their local squadron as members of the Civilian Welfare Committee. Our committee meets once every three months under the direction of a Chairperson, Secretary, and Treasurer. We are always willing to accept offers of extra help - even if you can't commit to regular or long-term assistance.