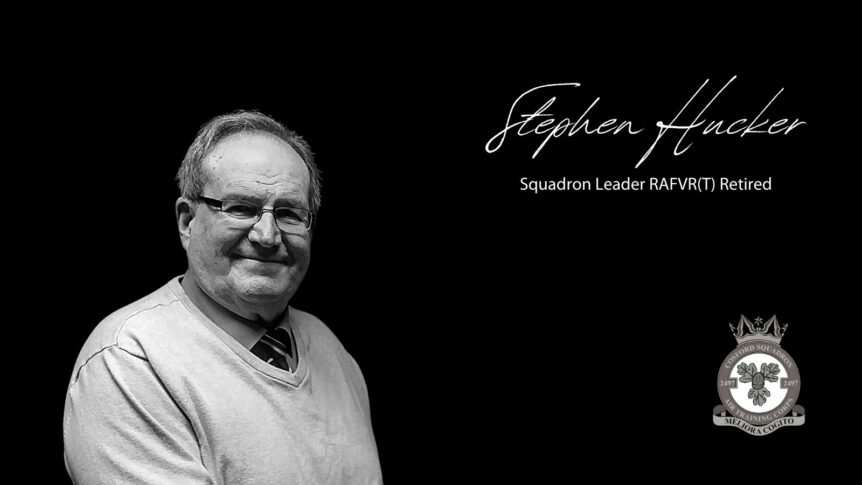 Remembering Stephen Hucker
We are deeply saddened to hear of the passing of Squadron Leader Stephen Hucker.
Stephen devoted much of his life to volunteering with the Royal Air Force Air Cadets. He worked tirelessly to support multiple squadrons and wings in a variety of roles across the organisation, including Bristol and Gloucestershire Wing, West Mercian Wing and Staffordshire Wing.
More recently, Stephen was elected as our squadron Treasurer where he constantly strived to ensure our adult volunteers were supported and had the necessary equipment to deliver a high-quality programme of activities for our cadets.
In addition to his youth work, Stephen dedicated over forty years as a member of the RAF Association, including as Treasurer and Membership Secretary of RAF Association Cosford & District.
Stephen, your hard work has impacted so many lives over the years. Thank you. Per ardua ad astra.