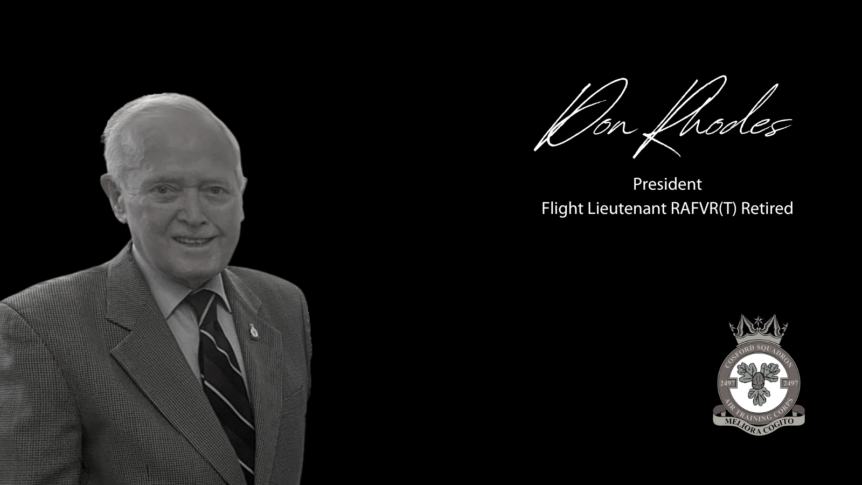 It is with great sadness that we report the death of Don Rhodes, the President of 2497 (Cosford) Squadron ATC, following a short illness.
After joining the Royal Air Force as part of his National Service in 1951, Don joined the Air Training Corps as a Civilian Instructor and then as a Warrant Officer with 1165 (Oswestry) Squadron. He later gained his commission and was appointed the first Officer Commanding (OC) of the newly formed 2497 (Cosford) Squadron at RAF Cosford. He served as OC for the next 15 years, taking mandatory retirement in 1987 at the age of 55. Don immediately joined the squadron's Civilian Welfare Committee and was appointed Chairperson in 1989. He remained in that post for the next 29 years, until 2018 when he was appointed President.
To all who knew him, Don was an example of duty and dedication. He took enormous pride in the RAF Air Cadets and the experiences that membership provides for young people.
Funeral arrangements
Don Rhodes' funeral will take place on Thursday 17 August 2023 from 10.30am at The Chaplaincy Centre, RAF Cosford.