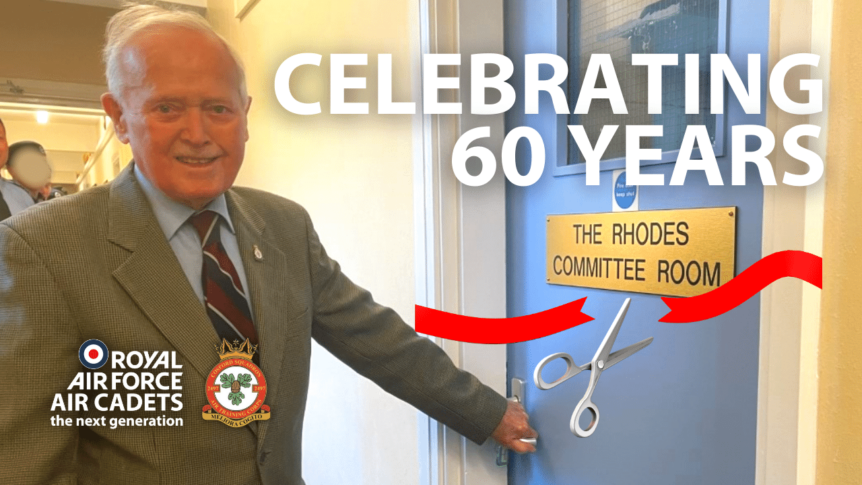 Our President marks 60 years in the RAF Air Cadets and unveils revamped classroom
After 60 years of service in the RAF Air Cadets and 5 years in the RAF, our squadron adult volunteers decided to refurbish an old, dull classroom to remind future generations of Don Rhodes' unique contribution to the squadron and other squadrons within West Mercian Wing.
Military career
Don Rhodes started his military career serving in the Royal Air Force from 1951-1955 as a Ground Engineer. "I wanted to be a pilot but they wouldn't have me!" Mr Rhodes commented.
Fast forward twelve years, Mr Rhodes gained a commission and began volunteering in the RAF Air Cadets. At first, Mr Rhodes joined 1165 (Oswestry) Squadron in 1962 before transferring to 2497 (Cosford) Squadron in 1971; the year it was founded.
Twenty-four years later, Flight Lieutenant Rhodes hung up his uniform in 1986 and joined the squadron's Civilian Welfare Committee; of which he's been part of for 32 years, 29 years as Chairman. Mr Rhodes was also Deputy Chairman of West Mercian Wing's Civilian Welfare Committee for a time. In 2018, Mr Rhodes was nominated and confirmed as our President.
Enthusiasm for flying
As a volunteer in the RAF Air Cadets, Mr Rhodes has always championed aerospace opportunities within the organisation. An accomplished pilot, Mr Rhodes has spent many hours in the skies as a pilot and passenger. Mr Rhodes started with the Gliding Club at Cosford, before training as a Tug Pilot at Tetenhill Airfield – conducting over 2,000 tows.
[Mr Rhodes], you've been a great inspiration to cadets, through your enthusiasm for flying.Robert Parry, Civilian Welfare Committee Chairperson
To celebrate Mr Rhodes' 75th birthday in 2008, former cadet Brett Archer, who is a pilot in the RAF, organised a surprise flight in a Tornado. The pair flew from RAF Leuchars to RAF Cosford and soared two metres over the airfield before traveling back up north. Mr Rhodes even had a chance to take control of the fast jet!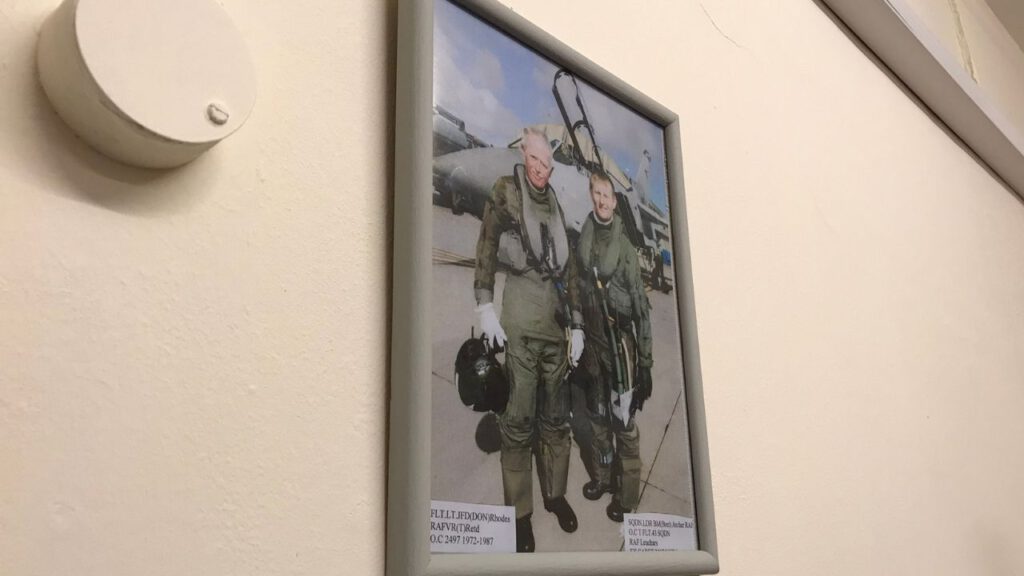 [Mr Archer] said later, that the person who inspired him to take up flying was [Mr Rhodes].Robert Parry, Civilian Welfare Committee Chairperson
The grand opening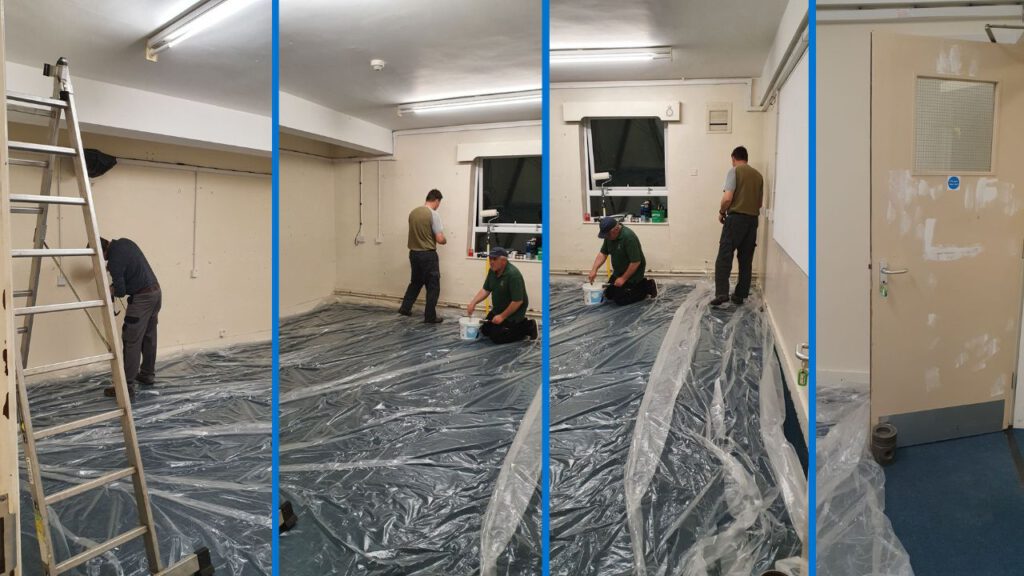 On Friday 22 April 2022, The Rhodes Committee Room at 2497 (Cosford) Squadron HQ was officially opened by Mr Rhodes.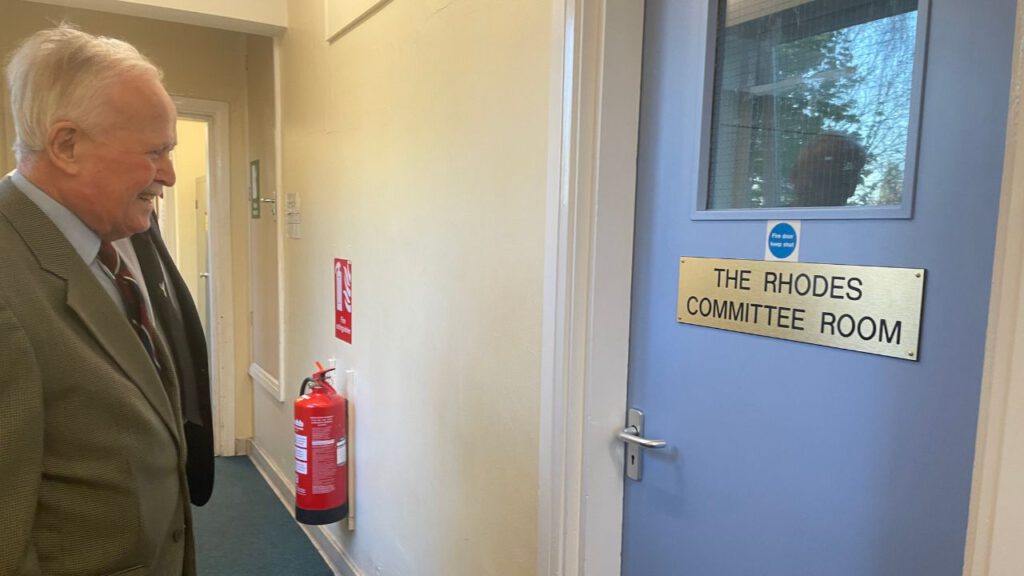 I sincerely thank you all for what you've done. And for giving me the privilege and the honour to have my name on the door. I wish the squadron all the very best – we are the best in the wing, and we are the biggest in the wing. …A tremendous achievement.

Don Rhodes, President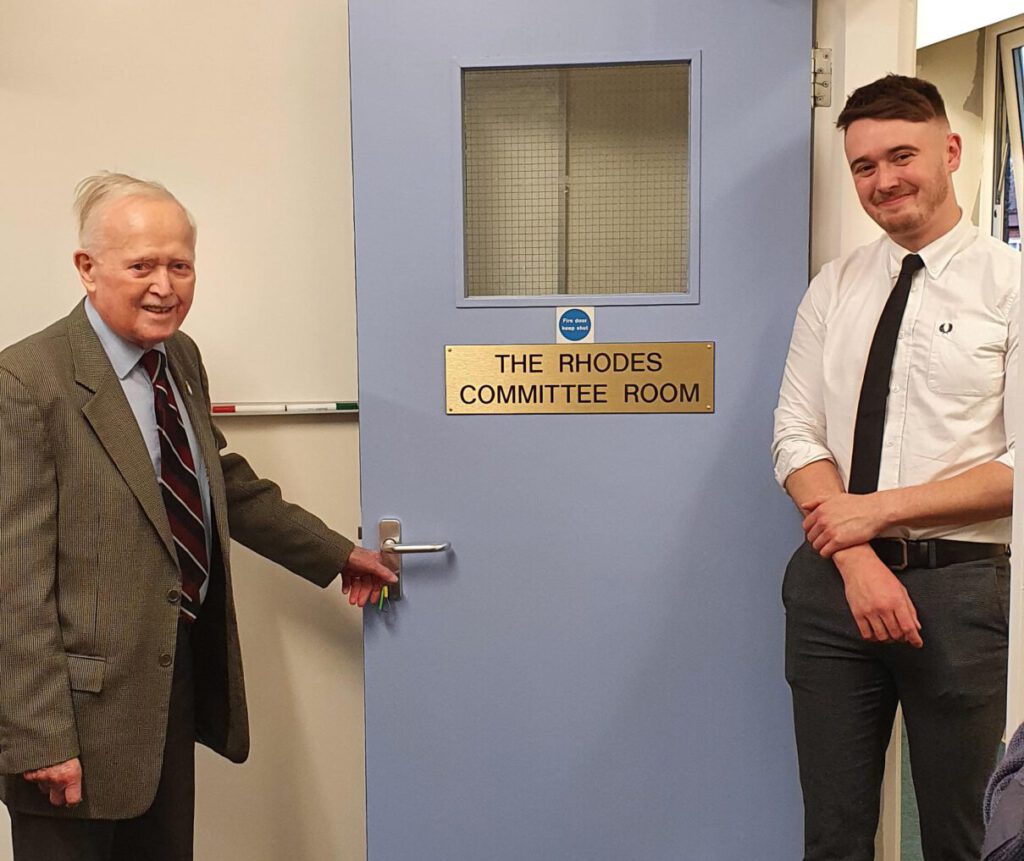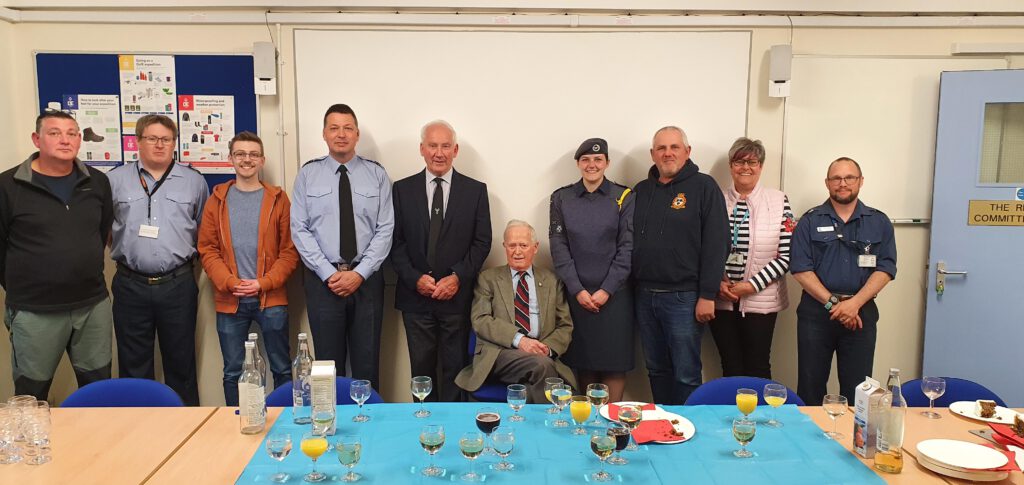 Thank you to the following adult volunteers for refurbishing our new Rhodes Committee Room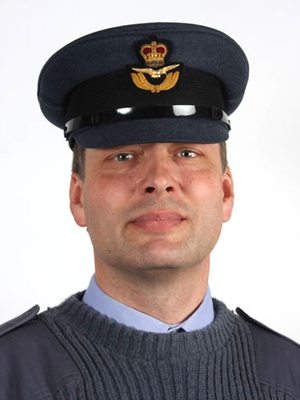 If you're interested in volunteering in the RAF Air Cadets, find out more here, or find a squadron near you.